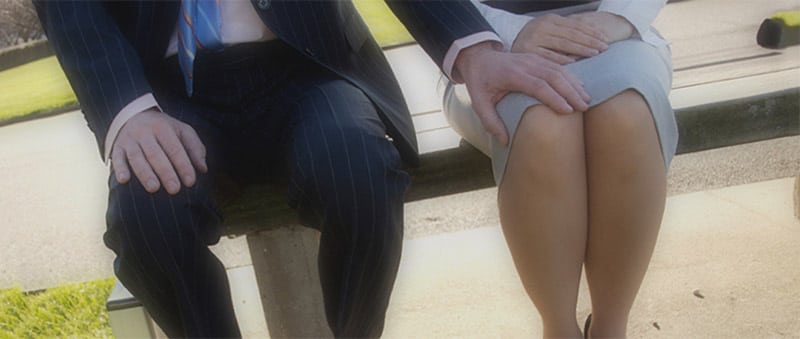 Sexual misconduct of different types can result in very serious charges against the perpetrator. If convicted of a crime involving sexual misconduct, an accused potentially faces a variety of sanctions:
A long prison sentence
Lifelong parole supervision
Sex offender registration
Fines and court costs
At the Law Office of David Michael Cantor, we have a long track record of successfully representing people have been charged with a full spectrum of crimes involving different allegations of sexual misconduct.
Civil Actions in Sexual Misconduct Matters: An Overview
Although the criminal sanctions can be significant for someone convicted of sexual misconduct, their involvement in legal action may not be complete until after a civil case based on the incident has run its course. Even if the alleged wrongdoer is not prosecuted — has charges dismissed or is found not guilty after a trial — the filing plaintiff can still pursue further civil action against the accused. In some instances, the plaintiff can even file a civil suit despite an actual not-guilty decision in the accompanying criminal case.
It is important for a person being accused of sexual misconduct to understand the difference between a criminal prosecution and a civil action.
Civil Lawsuit vs. Criminal Prosecution
In a civil suit, the plaintiff (or alleged victim) files a civil complaint with the help of a personal injury attorney contending that he or she was the victim of some sort of sexual misconduct perpetrated by the person named as the defendant in the lawsuit. In addition to making a specific allegation of sexual misconduct, the Plaintiff summarizes the injuries and damages allegedly suffered as a result of the defendant's actions. For example, a plaintiff in this type of lawsuit may allege damages and injuries that include:
physical injuries
emotional distress
medical expenses
lost wages
Plaintiffs can also be awarded something called punitive damages, which is compensation that goes beyond the recuperation of funds for the plaintiff and is justified as punishment for the defendant for malicious wrong-doing.
In a criminal prosecution, it is the state that brings the case, not a plaintiff or alleged victim. If a defendant is found guilty, he or she faces punishment determined by the state which could include a requirement to pay something in the way of financial restitution. However, that dollar amount tends to be far less than what a plaintiff is likely to seek in a civil lawsuit, and can be accompanied by prison, parole, or any number of other guided punishments.
Standard of Proof in Criminal vs. Civil Cases
The standard of proof is much higher in a criminal case. The standard of proof — the level to which the prosecution must explain their case — is beyond a reasonable doubt. What this means is that there can be no other logical explanation derived from the evidence, other than that the defendant committed the crime in order to sentence punishment. The prosecution carries this burden of proof. In other words, the state must demonstrate that the defendant is guilty beyond any reasonable doubt held by a jury or judge.
In a civil case, the standard of proof is lower. The standard of proof in a civil lawsuit is determined by a "preponderance of the evidence." This means that the evidence suggests that it is more likely than not that the facts presented by the plaintiff in a civil lawsuit are true. Similar to a criminal case, this burden of proof does not fall upon the Defendant, but rather the Plaintiff.
---
A special thanks to our friends and contributors from Cohen & Cohen, P.C. for their additional insight into the civil ramifications of a criminal offense.